Unified communications (UC) are solutions that help integrate the different collaboration tools in a seamless fashion to help people work together more effectively. They bring real-time communication from your phone system and conferencing solutions together with messaging and chat and integrate with everyday business applications using APIs.
When deployed correctly, UC can have a major impact on the quality of collaboration and thus the performance of the organization.
Why Unified Communications?

While collaborating, people use different products and services with one app for messaging and perhaps a separate service for meetings, yet others for email, calendaring, and file sharing. IT managers face the challenge of keeping track of every device and app in use and ensuring that all shared information is secure and meets their compliance requirements.
The result: User workflows get broken up and IT faces several challenges, from lowered return on investment to potential security breaches.
The solution: For teams to maximize their productivity, effective team collaboration is critical. Unified Communications is the key to effective collaboration between individuals and teams.
The Pandemic threw up unprecedented challenges to businesses. It compelled organizations to adopt better and ubiquitous means of collaboration that helped bring out the real potential of unified communications and helped overcome many of these challenges.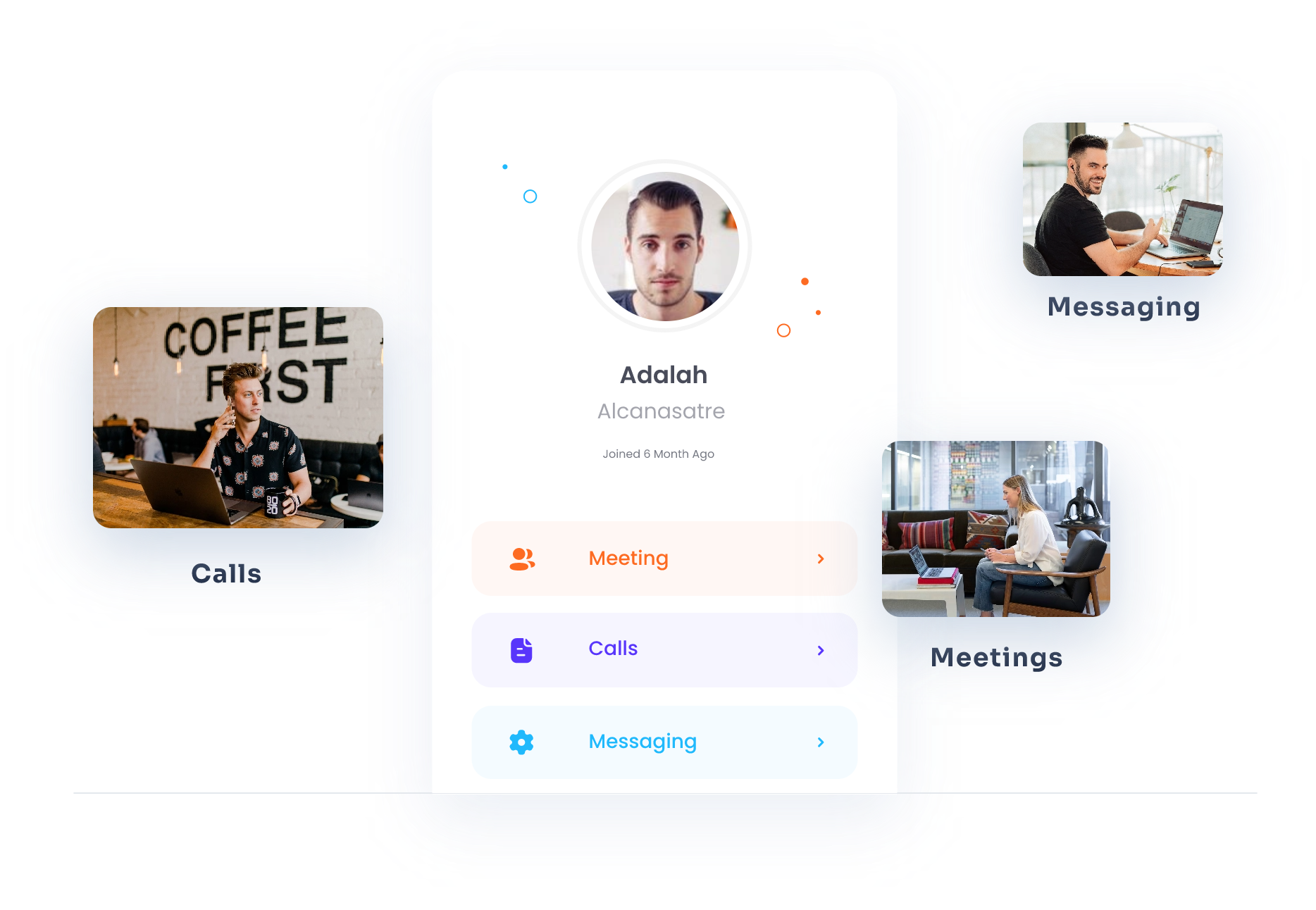 The intelligent Unified Communication and Collaboration (UC&C) platform
We are in a transition from analogue features that merge together to true intelligent communications platforms. In video conferencing and voice conferencing, new features such as the ability to
automatically create transcripts that translate conversations, take notes, and share those notes and actions post-call are becoming core to platform intelligence. The new level of intelligence that is being added to UC&C offerings means that the setup experience, the meeting experience, and the access to post-event content are more seamless and more automated.
Prediction: By YE 2021, 50% of UC&C providers will offer an AI-based digital assistant to enable a more seamless collaboration experience.]
The Future of Collaboration
Increasingly, team collaboration is becoming the container for work and work projects. We see team collaboration being adopted by teams and entire enterprises. Some enterprises use team collaboration apps to simplify company-wide messaging, either for company updates or, more importantly, for emergency notifications.
Before team collaboration, there was instant messaging. Remote work has always been about collaborating, and now, as remote work has become the new normal, team collaboration is well-positioned to challenge email as a go-to application for day-to-day interactions and ad-hoc work.
Contact Us